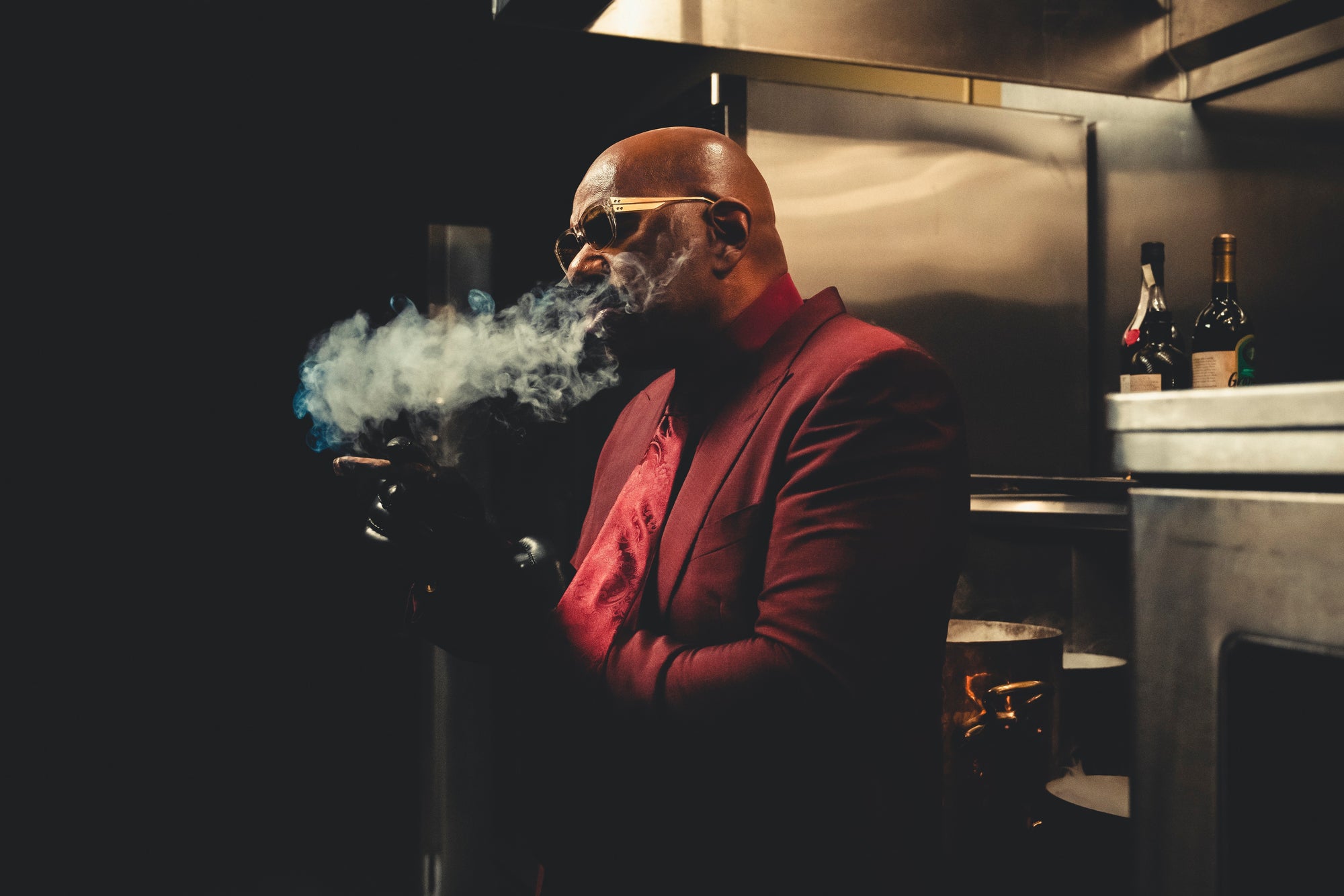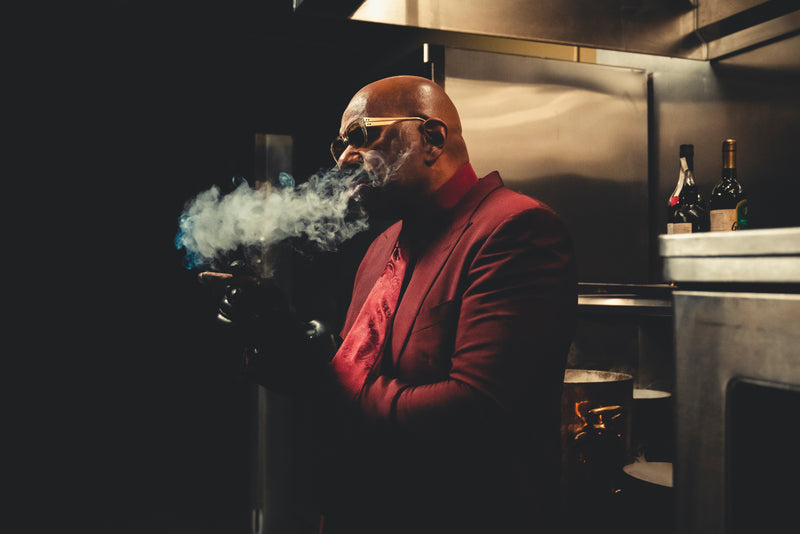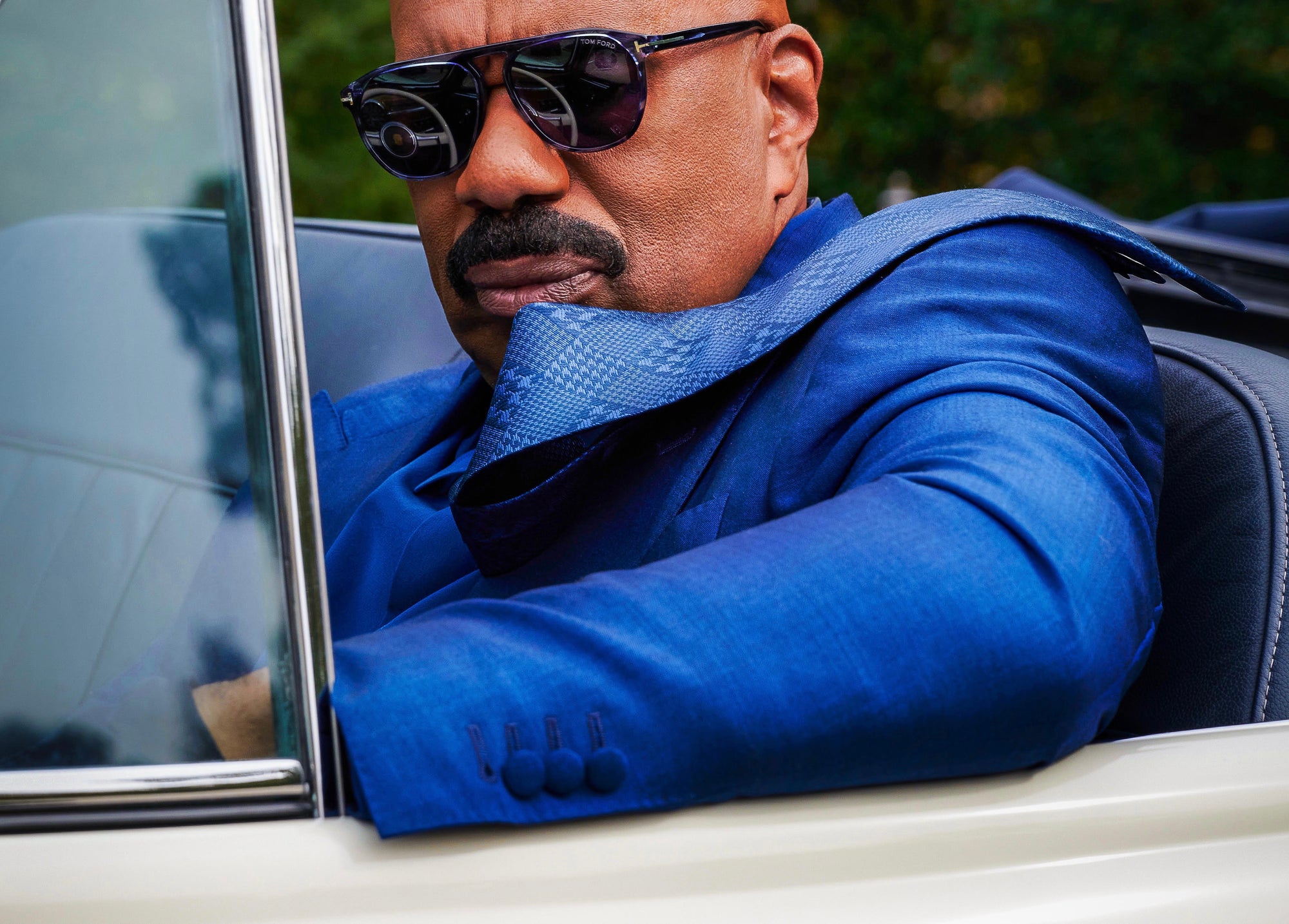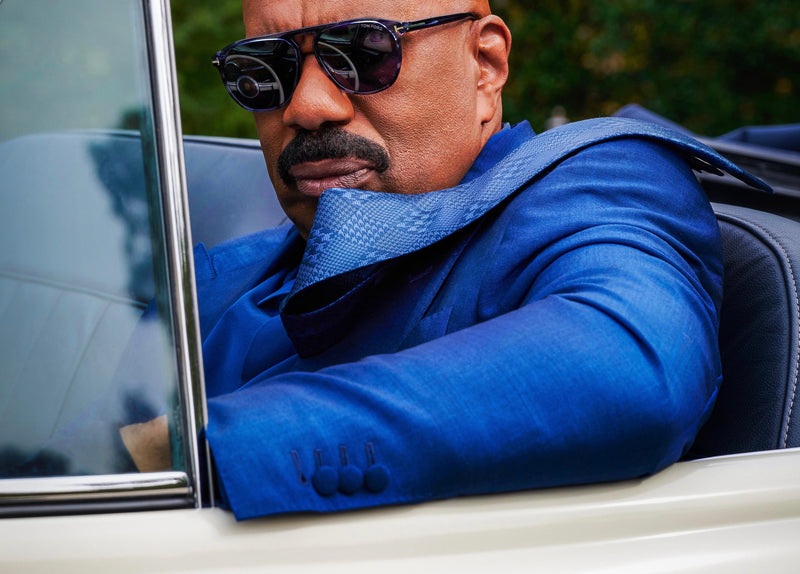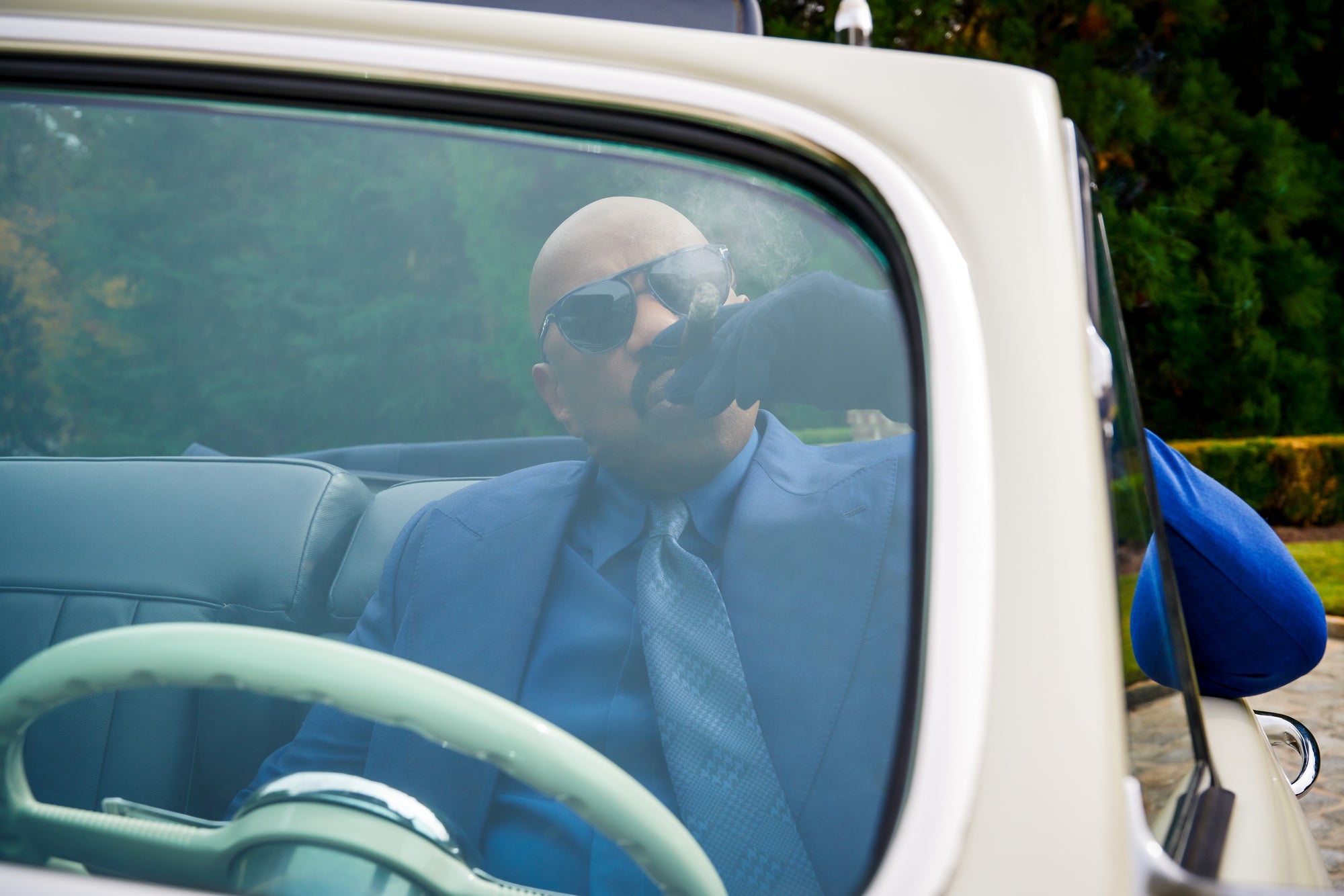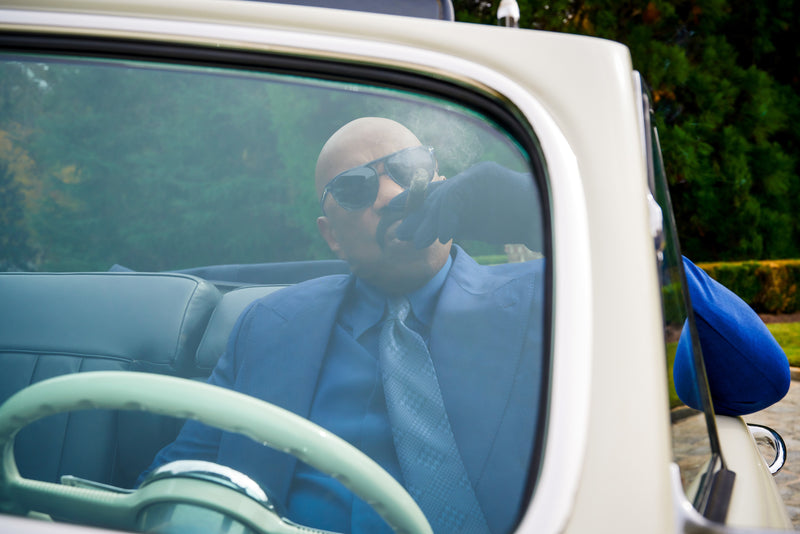 H by Steve Harvey
A longtime tastemaker, Steve Harvey has always appreciated the art of dressing. Early in his career, he set the standard for oversized suits; his style then evolved further, establishing him as the best-dressed man on television. His suits and ties reflect the values his mother instilled in him: to always be a gentleman and respectful. Ultimately, everyone likes a well-dressed man.  
Steve Harvey's most recent style evolution has taken the world by storm with its clean lines, impeccable fit and revival of fresh color. He was inspired to share this with others, and H by Steve Harvey was created. Fashion conscious and refined, the H by Steve Harvey collection is crafted in the finest materials with precise attention to design details. 
The Tie Collection marks the first step in building a complete H by Steve Harvey wardrobe.
Campaign Inspiration
In conceptualizing the campaign, creative director, designer and stylist Elly Karamoh adapted Steve Harvey's signature look as an ode to classic film characters with a modern twist. Meet "H" , the living proof that style doesn't have seasons. Get past the face that is presented to the mass public, and get to know "Him". The man, not the myth. 
Inspiration came from cartel movies and their villainous characters; real gangsters, yet at the same time, true gentlemen who always put women first, and dressed in remarkable suit and tie combinations.
Film references were integral to Steve Harvey in discussing the creative direction with Elly Karamoh and Wynton Harvey. Wynton's mysterious and obscure photography reflects this; filling dark, empty spaces with captivating objects.
Every guy wants to have that "it" feeling when they put on a suit and tie. That look that says, "Yeah, this is it."
That's the image portrayed in the tie campaign.